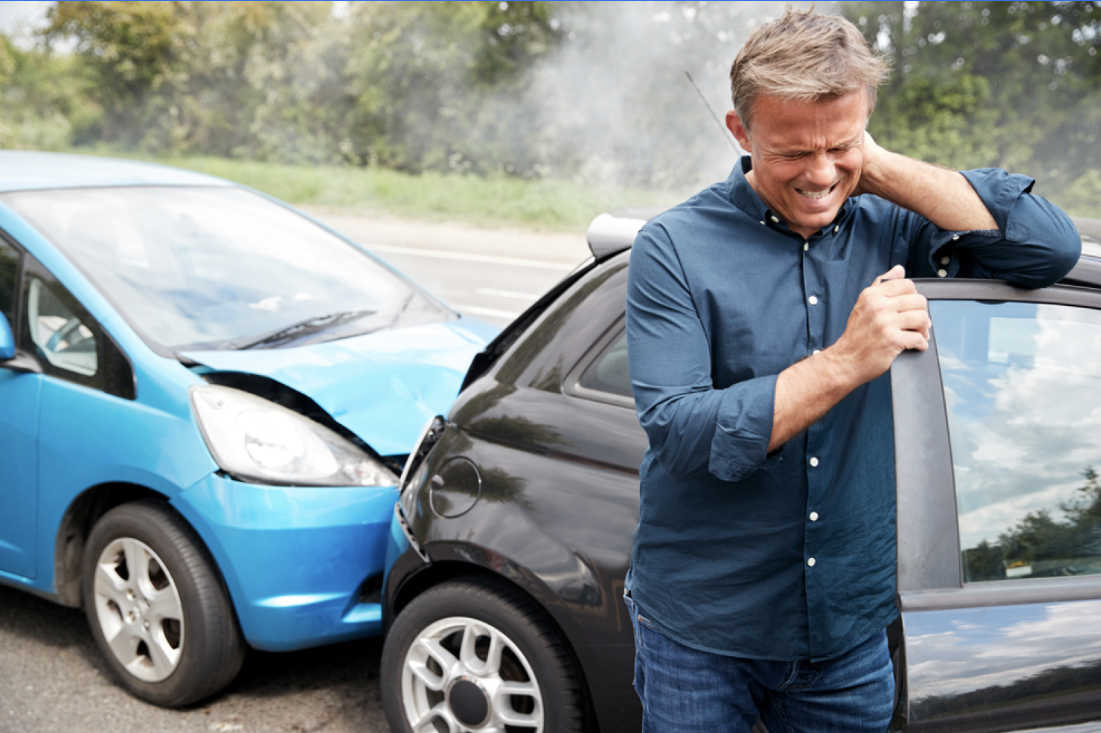 Should I See a Chiropractor After a Car Accident?
Pain and injuries are always stressful, but this is especially true after an auto accident. Not only is there physical discomfort, but often financial burdens, lost property, missed work, social engagements, and other disruptions will create havoc in your everyday routine.
Because bodily pain can increase stress and stress can increase bodily pain, a problematic cyclical development may occur. Seeking chiropractic treatment can help with a significant portion of the physical and mental stress after a car accident, getting your body healed and strong, so you can focus on other matters. In this post, we discuss the following:
Common car accident-related injuries
Benefits of chiropractic care after an auto accident
Chiropractic solutions for auto accident injuries
And more
To ensure your body is fully functioning, you should visit your auto accident chiropractor in Gresham, OR, or Ridgefield, WA as soon as possible if you've been involved in a collision. Even if your accident was minor, the pain might arise hours, days, and sometimes weeks later. Don't take the risk of an injury progressing further or pain developing.
Common Injuries & Symptoms Due to a Collision
Chiropractors understand the relationships between the joints, soft tissues, and spine. And since many auto accident injuries involve these relationships, chiropractic methods are a responsible, safe way to get the care your body needs. Chiropractic solutions can help treat car accident injuries and symptoms, such as:
Sprains and strains
Inflammation
Disc herniation
Sciatica
Whiplash
Back pain
Neck pain
Knee injury
Shoulder injury
Mental stress and anxiety
And others
Your chiropractor will concentrate on the injury or injuries you've sustained from the accident, not just the symptoms. Learning the cause of your pain will determine the optimal wellness plan for you and your needs and get you the lasting results you want. Whether you have chronic pain, have lost range of motion, or need help getting stronger and moving without restriction, chiropractic techniques can give you the support you're looking for and deserve.
Working With a Chiropractor After a Car Accident
Chiropractors understand that the last thing your body needs after trauma is more trauma. They work to develop a meticulous healing strategy that enforces a natural recovery process without the need for pain medications and surgery whenever possible.
Chiropractic services and physical therapy are gentle but effective and offer numerous benefits. Common benefits of chiropractic after an auto accident include:
Safe, organic process
Improves strength and flexibility
Encourages movement and reduced or no downtime
Improves overall joint, tissue, and spine health and function
Offers proper movement patterns and postural support
Reduces stress
Improves sleep quality
Provides guidance to help you keep your body strong and protected
Provides exercises and stretches to maximize your results
Chiropractors believe in a comprehensive approach to care, knowing that correct connectivity is essential to your successful recovery process. Chiropractic techniques help the body thrive, find balance, and promote relaxation so you receive benefits to both the body and the mind.
Visit Active Motion Spine & Rehab After a Car Accident
Our Gresham chiropractic clinic and our Ridgefield chiropractic clinic are dedicated to helping you reach your physical goals. We strive to get you pain-free as quickly and safely as we can, so you can get back to your active lifestyle in comfort and with confidence. We offer several chiropractic services and techniques, including:
Chiropractic adjustments
McKenzie Method
Myofascial mobilization
Corrective exercise
And more
We'll provide enriching in-clinic modalities that complement at-home restorative solutions based on your injury, ability, and need. We don't want you in our clinic one day longer than necessary; you have a life to live; let us help you get back to it.
Contact Active Motion Spine & Rehab or schedule your appointment in our Gresham, OR clinic or our Ridgefield, WA clinic today.
By: Scott Gross DC and Aaron Montgomery DC